Affordable Logo Design Services
Custom company logo designs starting from kes 5,000.
We produce professional & creative logo design for start-ups and established businesses in Kenya
Your customer's first impression of your business is your company logo design
Logo Design Package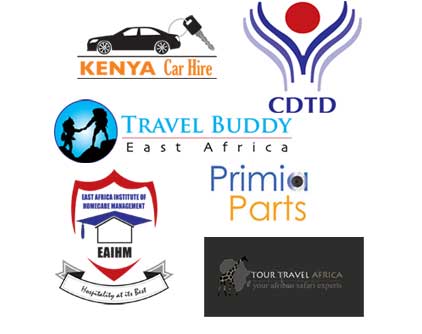 Business Logo Design - Kenya
We design the best value logos in Kenya. We are a professional custom logo design company with all our logo designers based in Nairobi Kenya. At NicheWebCreation our main focus when it comes to logo design is producing high quality custom designed logos for business of all sizes including individuals. We know how important it is for a business to communicate to prospects in a glance and what better way to communicate a business than with properly designed logo that speaks volume. A professionally designed company logo can reveal the industry you serve, products and services you are likely to be offering. We can deliver the initial logo designs within 48 hours ready to be used for print or online in a website. We stand for cost effective Kenya logo design services.
Cost Effective Logo Design Services
Are you venturing a new business ideal? One of the things you will need when launching your company is a professional logo designed to make you a brand name. The power of a company logo can never be underestimated; a well thought out logo design is not only great but also goes a long way to build confidence and trust into your niche market. Your company logo design reflects the personality of your brand identity, which could in turn make or break your business success. Do you have an existing business logo whose design no longer represents your company? Talk to us, we can help enhance your business image and build a strong brand identity for your company.
Why choose us for your company custom logo design
We will turn your vision into a stunning, eye-catching and professional looking logo design
Your logo design with its ultimate look will help you instil confidence into your target market
Your logo design will be 100% unique and original – We never use clipart or templates
Your logo design will look spectacular both in colour and black & white (for copy, fax, etc.)
Your logo design will preserve its detail even if you turn it into a smaller size
Your logo design comes with free revisions to ensure your 100% satisfaction
Guaranteed On-Time Delivery
Stand the test of time