Web Design Cost in Kenya
Small Business Website Design Prices from kes 20,000
At Nichewebcreation.co.ke we provide low cost professional website design services to small & medium businesses in Kenya startig from a low design cost of kes20,000. This is inclusive of web hosting, domain name & email address setup for the first website design order for the first year.
Order Now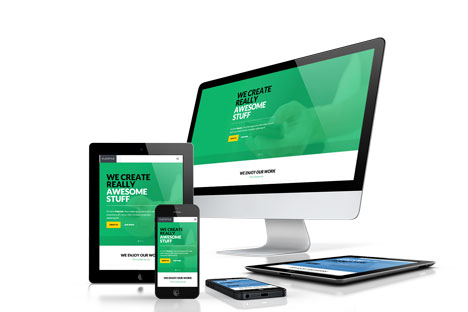 Web Design Costs
In this day & age it's important for every business to have web presence. Many small business owners shy away from getting designing a website because of the tradition high web design cost quoted by many web developers. Essentially, web design cost of a small business website of five pages should be attainable by all. At Nichewebcreation.co.ke we provide low cost professional web design services to small & medium businesses in Kenya. If you are looking for affordable, high quality small business website, you have found the right web design company in Kenya offering the most affordable website design pricing in Kenya. We don't cut corners, we provide professional, effective, flexible, scalable, and affordable website.
Our web design company is dedicated to help small business owners grow by building affordable and professional websites design for their company that generate sales enquiries and leads. We keep our website design costs low at very competitive pricing model and focus our creativity and skills to satisfy our customers' needs. We understand that a good business website provides a great opportunity to expand your business horizon as its available 24/7/365 and has the potential to reach thousands of customers. We aim to get all SME's in Kenya online with our low cost website design services.
Low Cost Web Design Includes
High quality website.
Responsive Website
Up to 10 pages
Static or CMS
Domain Registration
Web Hosting
E-Mail Setup
Our Latest Web Design Works
Web Design Prices in Kenya
At Nichewebcreation.co.ke we offer small business owners excellent value, so it is worth to compare our website design prices with those of other web design companies in Kenya. We know a typical website for a small business is usually about five pages. Everything that is needed to get your small business website online is included in the cost web design (kes 20,000) – web hosting, domain name & email addresses. Nichewebcreation.co.ke offers free web hosting and domain registration for first year with every website design and development order. Web hosting and domain renewal attracts an annual cost of kes 3,500. See our Web hosting services. Website design cost will go up, if the project demands more features & functionality. Rarely does designing a website get complex and the feature requirement endless requiring more time and additional skills to build them. Niche Web Creation Kenya does not charge by the hour to design & develop your website, once we know your needs we will tell you the cost upfront & what is included.